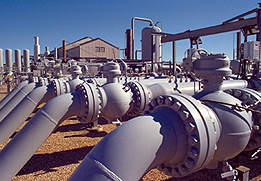 The APGA Security and Integrity Foundation (SIF) is pleased to work with the South Carolina Office of Regulatory Staff to once again offer the South Carolina Pipeline Safety Seminar, August 8-9, 2017.
If you have any questions, please contact Todd Brady at tbrady@apga.org or at 202-370-6211.
Conference Location
Embassy Suites Columbia-Greystone
200 Stoneridge Drive
Columbia, South Carolina, 29210
Make your hotel reservations at the Embassy Suites in Columbia, S.C. by visiting http://group.embassysuites.com/scpipelinesafetyseminarapgasif or calling 803-252-8700.
Attendee Pricing and Registration
The pipeline safety seminar costs $190 to attend.
Or if you prefer, you can use this PDF form and mail or fax it back to us.
Exhibitor & Sponsor Pricing and Registration
Exhibit your company's products and services at the SC Pipeline Safety Seminar! The Exhibitor Setup will be Monday, August 7 on 6-8pm and Exhibitor Breakdown will be Wednesday, August 9 on 5-7pm.
Show your support for the SC Pipeline Safety Seminar by sponsoring its breaks and/or lunches and get your company information in front of attendees! Come back soon for more details on  sponsorship opportunities!
Registering as an exhibitor costs $295 and includes one registration. Additional attendees cost $190. To register as an exhibitor, please download this PDF and submit via email or fax.