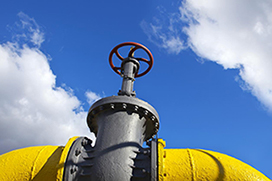 The APGA Security and Integrity Foundation (SIF) will be providing Operator Qualification (OQ) evaluation in Sullivan, Illinois. These workshops provide the required evaluation, written and hands-on, for employees and contractors.
ASME B31Q Covered Tasks
Regulating Devices – 0381, 0391, 0411, 0421
Location
Workshops will be held at:
Sullivan Gas Department
2 West Harrison Street
Sullivan, Illinois 61951
January 23-25, 2018
8:30am – 6:00pm
Identical Material Will Be Covered On Each Day
Cost
$199 per attendee per day
Registration
Identical material will be covered on each day. Choose below to register for
Or, if you prefer, you can register using this PDF form.
The SIF OQ program was developed in coordination with and is supported by the National Association of Pipeline Safety Representatives (NAPSR).
Questions about this workshop?
Contact Todd Brady at events@apgasif.org – (202) 370-6211.
Questions about Operator Qualification guidelines for Illinois? Contact the Illinois Corporation Commission – (217) 785-1416.