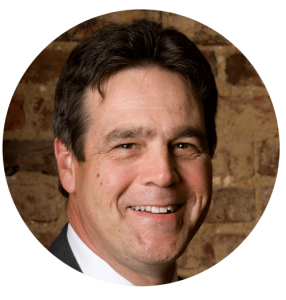 Beginning in the late 1990s, a series of discussions began to take place between representatives from PHMSA and APGA.  These discussions centered on how to improve training, and the effective development and delivery of products and services for small operators.
As a result of the discussions, one thing became clear— In the post 9/11 world, gas utilities must place a greater focus on both security and operational integrity issues.  Gas utilities must continually address security procedures and contingency plans for their physical and data infrastructures.  For a small gas operator, however, such focus can strain its limited resources as it does not have a scale of size to produce the financial resources necessary to conduct comprehensive vulnerability and integrity assessments; and, many times, it does not have the ability to identify and make enhancements to the potential deficiencies or weaknesses in those assessments.
Early in 2004, the APGA Board of Directors, under the leadership of its Chairman, Ben Andrews (Oak Ridge, TN), approved the necessary funding to create the APGA Security and Integrity Foundation (SIF).  The APGA Board of Directors recognized that protecting the security and integrity of natural gas distribution systems is a significant national energy security concern.  The loss of service would disrupt many critical sectors of the economy and threaten public health and safety.
By August 2004, the SIF was a reality.  The SIF mission was to promote and provide public education, training and products to enhance the ability of small gas operators to prepare and respond to homeland security incidents and to support the operational integrity and reliability of natural gas distribution systems, utilization facilities, and related products and systems.
In September 2004, the SIF entered into its first cooperative agreement with PHMSA to create tools and services for small distribution operators. And, in 2005, the U.S. Internal Revenue Service approved the SIF's application for its 501(c)(3) designation.
Looking back at the SIF's initial 10-year journey is to see an incredible success.  The evolution from an idea to a legal entity to its consistent delivery of tangible, highly effective products and services is no less than remarkable.  As in any volunteer organization, the level of its success correlates directly to the investment of time and effort made by those volunteers.  The case for the SIF is no different.
Since there have been so many men and women who contributed so much time and talent, even before 2004, I will try to recognize some of their organizations: The U.S. Department of Transportation, the National Association of Pipeline Safety Representatives, the National Association of Regulatory Utility Commissioners, the Iowa Association of Municipal Utilities, the Municipal Gas Authority of Georgia, the American Gas Association, and the American Public Gas Association.